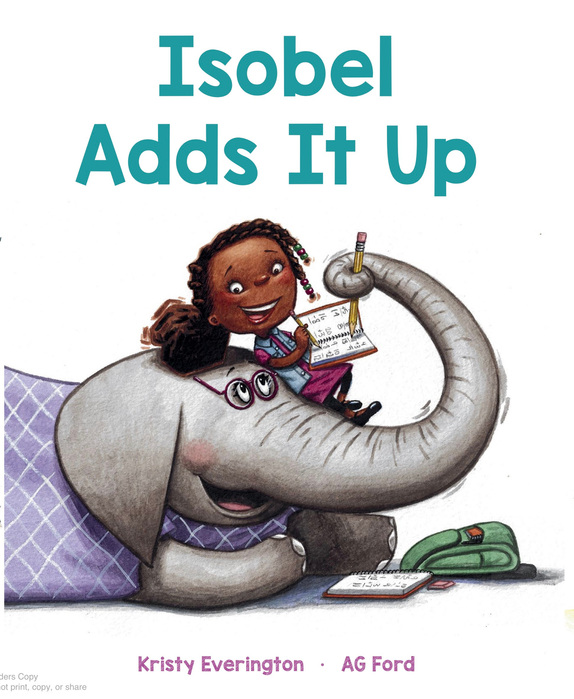 Isobel Adds It Up by Kristy Everington illustrated by AG Ford
Math-loving kids, especially those who are often bothered by loud noises, will be happy there aren't any elephants around.

Isobel is a problem solver . . . addition, subtraction, multiplication, division! But trying to figure out who is causing all the noise next door is one problem she can't quite work out. Is it a marching band? A basketball team in the middle of a practice? Could it be a family of elephants?

Isobel doesn't know what to do about all the noise, but the solution just might come from the most unlikely place!